Yes, I am interested!
Send me more information about
the project through email/ SMS.
Request Site Visit
The Site visit booking feature is for New Bookings only and the final Site Visit Booking confirmation shall be done by our agents through a return call.
Latest at


Solaris Joka Phase 2
1

Brand Leadership Award (Real Estate) by West Bengal Best Brands

2

Direct Booking Open Enquire Now

Please Click Here to check the Price.
Project Overview
Your Dream Home
Solaris Joka. A place to be. An abode where you can unwind at the end of your hectic day's schedule.
It all started with realistic appraisal of your living needs. That brought about the creation of Real Affordable living spaces to create a benchmark in Budget Housing in Kolkata.
Dream homes that are 3-sides open ensure that you have abundant light and air in cross-ventilated rooms.
The in-wall hanging wardrobes in every bedroom allow the luxury of using extra space more efficiently and innovatively.
A private balcony with panoramic views. Cosy bedrooms. And a large living-dining space where the family can spend quality time together.
Solaris Joka offers homes that bring together the best of everything.
Solaris Joka offers 2BHK, 3BHK flats starting from Rs. 26 lakhs in Joka, that can really make living worth your while.
PRICING
Please find below the pricing for Solaris Joka for Direct Booking.
1BHK FLATS - Rs. 12.25 Lakh onwardsSold Out
2BHK FLATS - Rs. 26 Lakh onwards*
3BHK FLATS - Rs. 32 Lakh onwards*
* Inclusive of GST.
GOING GREEN
Green electricity from Solar Panels for carbon footprint savings.
The Rooftop, grid-tied Solar PV Panels plant will reduce the carbon footprint of the project and aid green living.
The Solar PV Panels will make living at Solaris Joka truly affordable with the generation of free green electricity for common usage.
The wait for extraordinary living at an affordable price is finally over with this revolutionary budget housing project!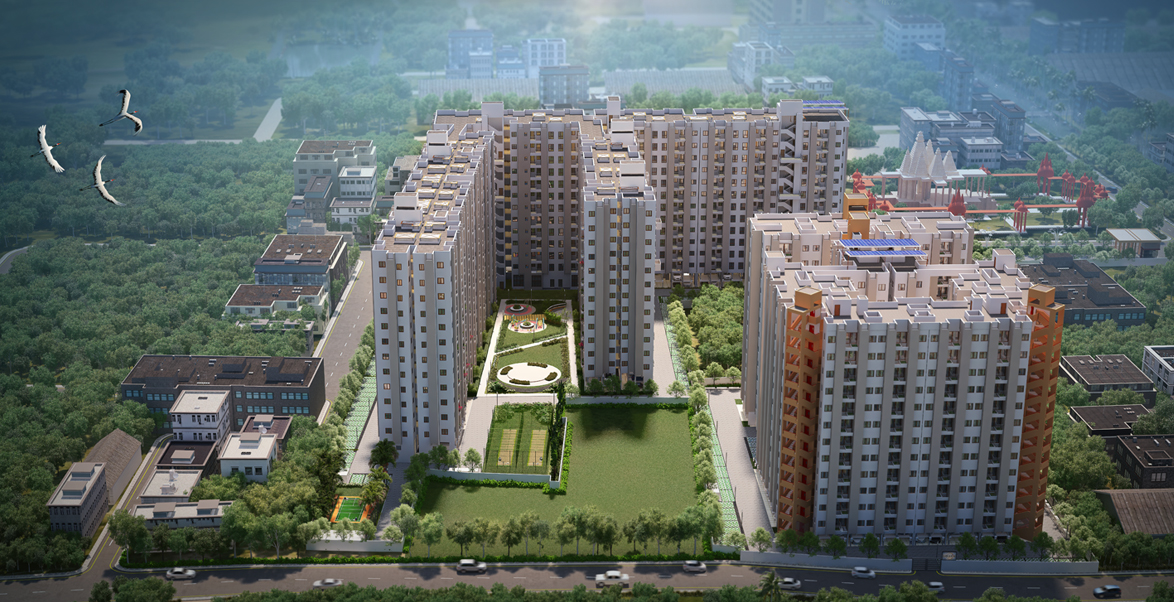 Why Joka?
Joka, is arguably one of the best locations for a Solaris project. The residential project in South Kolkata is well-connected, strategically located and easily accessible.
Solaris Joka is located right on the Diamond Harbour Road, only 9 minutes from IIM Joka and 10 mins away from the upcoming Joka Metro Station.
With open spaces, landscaped greenery, and fresh air - this is where you'll find the home of your dreams.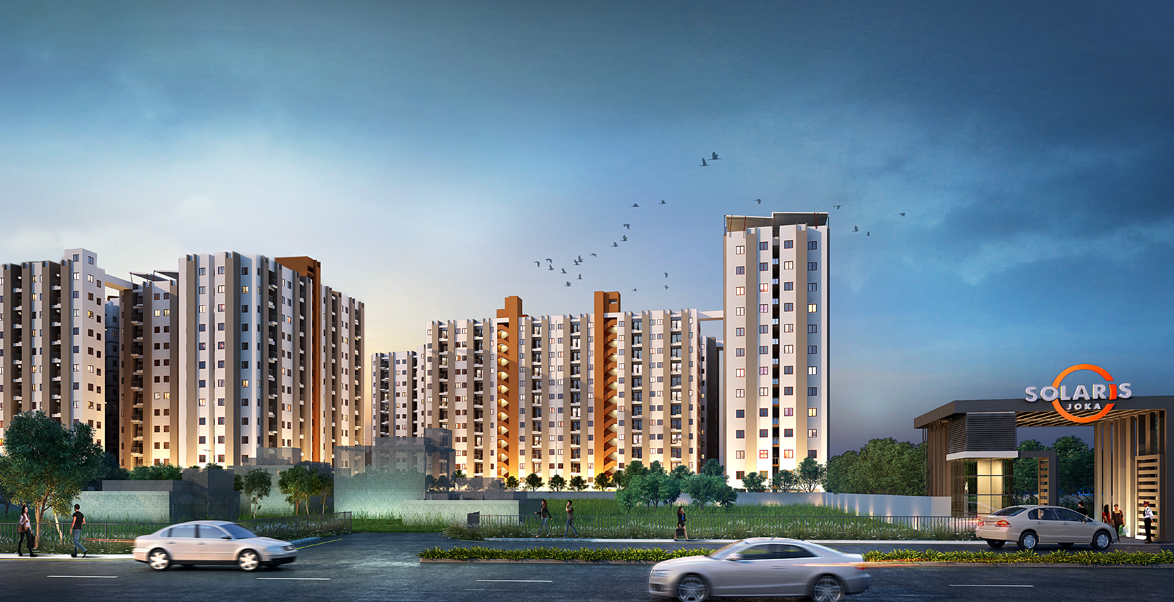 Special Features
Amenities
Waste Management
STP
Organic Waste Compactor
Water Supply & Conservation
24x7 Water Supply
Water Treatment Plant
Power Backup
24x7 Power Backup for Common Area
24x7 Power Backup in Each Flat for Lights and Fans
Energy Conservation
Rooftop Solar Photovoltaic Plant for Common Electricity
Energy Efficient Light in Common Area
Fire, Safety & Security
Firefighting System
Fire Doors
CCTV Surveillance System
24x7 Security
Other Services
Shops for Daily Household Needs
Passenger Lift
Common Toilets for Support Staff and Maintenance Staff
Ramps and Side Railings for Specially-Abled Persons
ASSOCIATIONS
Architects -

Legal Advisors

Supriyo Basu
Advocate & Solicitor Supriyo Basu and Associates
Solicitor

Sales partner -

Member - IGBC -

CREDAI Bengal

Member