Yes, I am interested!
Send me more information about
the project through email/ SMS.
Request Site Visit
The Site visit booking feature is for New Bookings only and the final Site Visit Booking confirmation shall be done by our agents through a return call.
Latest at


Solaris City Serampore
1

Brand Leadership Award (Real Estate) by West Bengal Best Brands

2

Direct Booking Open Enquire Now

Please Click Here to check the Price.
1 BHK Flats - Solaris City Serampore
Solaris City Serampore offers spacious 1BHK Flats - Flat Type A | 1B 1T. Every flat comes with cross ventilated bedrooms that enable fresh air and light to enter freely. Wall hanging wardrobe spaces in each room facilitate maximum utilization of space. Every flat comes with a cozy bedroom and a living-dining space with adjoining kitchen where the family can spend quality time together makes living at Solaris City Serampore a truly extraordinary experience. If you are looking for a spacious 1 BHK apartment in Serampore, please check the below Flat Type at Solaris City Serampore.
Click here for 3D View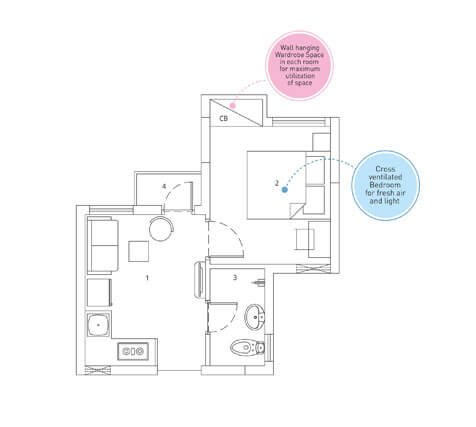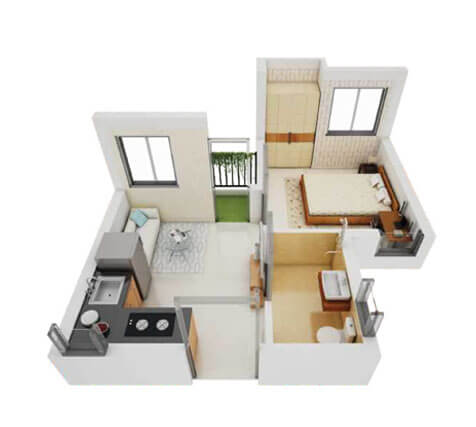 Flat Type A | 1 B 1 T
Carpet area: 231 sq. ft.
Built up area: 281 sq. ft.
Standard built up area: 400 sq. ft.
LEGEND
Kitchen/Dining

9'0" x 11'0"

Bedroom

9'0" x 12'0" (9'0" x 10'0" without CB)

Toilet

7'1" x 4'1"

Planter

5'0" x 2'6"
Download high resolution images